Summer Term 1 - Toys!
Welcome to the Bobcat's Summer Term 2 page. This term we are very excited to be learning all about Toys!
Take a look at these photos of the Bobcats testing out the board games they have made in DT this term...
What are we learning this term?
Literacy...
In Literacy our work this term is inspired by the book 'Traction Man' by Mini Grey. We will be reading the story each week and becoming expert authors, writing our very own Traction Man adventure stories inspired by the book. We will also be creating our own evil villains and creating wanted posters, writing diary entries from the point of view of Traction Man himself and creating some super book reviews. Check back soon to watch some of our book review videos!
Maths...
In our maths lessons this term we are looking at different methods for solving problems about fractions, division and subtraction.
This is how we have been learning to find fractions of a number:
Topic...
Our topic lessons this term are all linked to Toys, we borrowed some wonderful old toys from Lincoln Museum and had a go at playing with them. We have also designed and made our own board games in Technology, using the TASC wheel to plan and evaluate the process.
In science we are going to be investigating different materials and solving some tricky challenges based on the characters from Toy Story! Watch this space to find out what happens!
Work of the week!
Every Friday Miss West asks all of the teachers in KS1 and FS to choose two children who have produced some amazing work that week. This work is displayed in our corridor and the children get to take home a special certificate as well as having their names written in our 'book of brilliance.'
Check back on Friday to see which of our Bobcats have been chosen each week!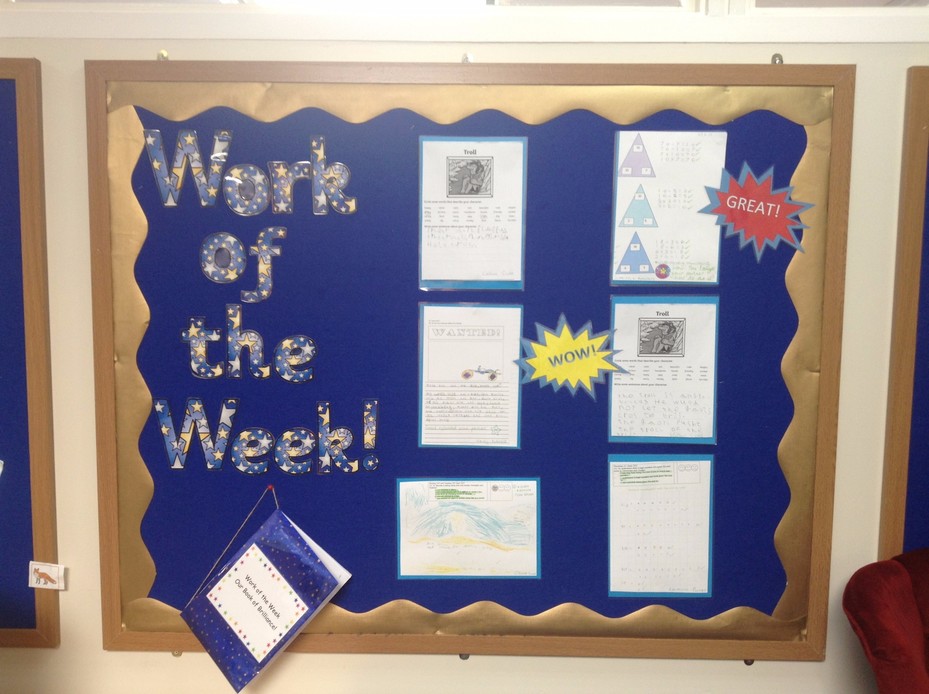 Well done to these Bobcats...
Week ending Friday 28th April:
Jessica K who produced some excellent multiplication and division in maths and to Harley who wrote a fantastic description of his favourite toy!
Week ending Friday 5th May:
KS1 SATS
This term the children in Year 2 will be sitting the statutory Key Stage One SATS assessments. If you weren't able to attend Miss West's meeting about these tests, the powerpoint of information is available on the main school page to download. If you have any further questions about the SATS please feel free to pop in and talk to Miss West after school.