Term 3
Welcome to the Cubs News!
This term our topics are Frozen, Winter and Into the Woods.
Indoor and Outdoor Challenges
This term we have started to do indoor and outdoor challenges. Inside we have two challenges a week that we have to complete to earn ourselves a golden ticket. Outside we have one weekly challenge, that requires critical thinking and lots of team work.
Dance with Amy
On a Monday afternoon we go into the hall for enrichment Dance with Amy. We do stretching, dancing in time to the music, balancing and co-ordination. We are going to be performing a dance in groups to show our friends what we have learnt.
TASC Wheel
This term we have been using a process called TASC wheel in our work. TASC wheel is Thinking Actively in a Social Context. TASC is a universal, inclusive, and well-proven framework for teaching, problem-solving and thinking skills. Our challenge was........Do you want to melt a snowman. We had to make our own snowman using a bottle and real ice and decide the best place to put it so it wouldn't melt. Each group chose a different place in our learning environment, including outside, windowsill, table, fridge and freezer. We learnt that the freezer was the best place to keep our snowman frozen.
Forest Schools
This term we have been back on a visit to Forest Schools at William Hildyard School. We have been learning how to climb trees and playing in the mud kitchen. We have collected all sorts of nature pieces and looked at the wildlife in the forest. We had a robin, who was very friendly, come to join us in our circle time. On this trip we had a go at den building, using lots of logs. To find out if we can carry a stick we had to measure the length of the stick from our fingers to our elbow. If it was longer we had to drag it. We played hide and seek in the nature and we used the binoculars for bird watching. We still loved the hot chocolate and biscuits!!
Class Photo
The WoW Sheet is a way for you to record those moments when your child says or does something that makes you think "wow"!
We are always interested in any special moments that the children experience in their home environment.
Please click on the links above to print off our WoW Moment tickets and let us know what your child has been up to out of school
We would love to share the childrens news in our circle time and we will place them in their Learning Journey
Reminders
Please can we ask that you label ALL clothing, bags and bottles as lots are getting muddled!
Book Bags
Book Bags will be sent home on a Friday and need to be returned on the following Wednesday.
Phonics
The phonics words in the Cubs Reading books are currently being assessed and if necessary, new words will be sent home before half term.
PE
PE bags need to be in school everyday for class PE, Dance with Amy and PE with Richard.
Educational Links
Here are some links to some games we like to play at school:
This is a website full of phonics games for all phases.
Lots of practical and fun games to play.
Fun learning through play helps children achieve Foundation stage goals. Teach 3-5 year olds, initial sounds, colours, compare and order, counting, matching and mouse skills at home.
Family Learning (Phonics Games)
Phonics games will help your child to practise sounding out words, which will help them to read. Initially, children will learn basic letter sounds, such as "c-a-t" for "cat". Later they will move on to sounds such as "th", "sh" and "ch", then "oo", "oa" and so on. Once they recognise a few basic letter sounds, they will be able to work out what a written word says for themselves, a skill which they will be very proud to show off!
Counting. matching and ordering maths games
IPad Apps
Please click here for some ideas that are recommended for children in the early years some of which we use in school and the Cubs will be familiar with.
Paddington Bear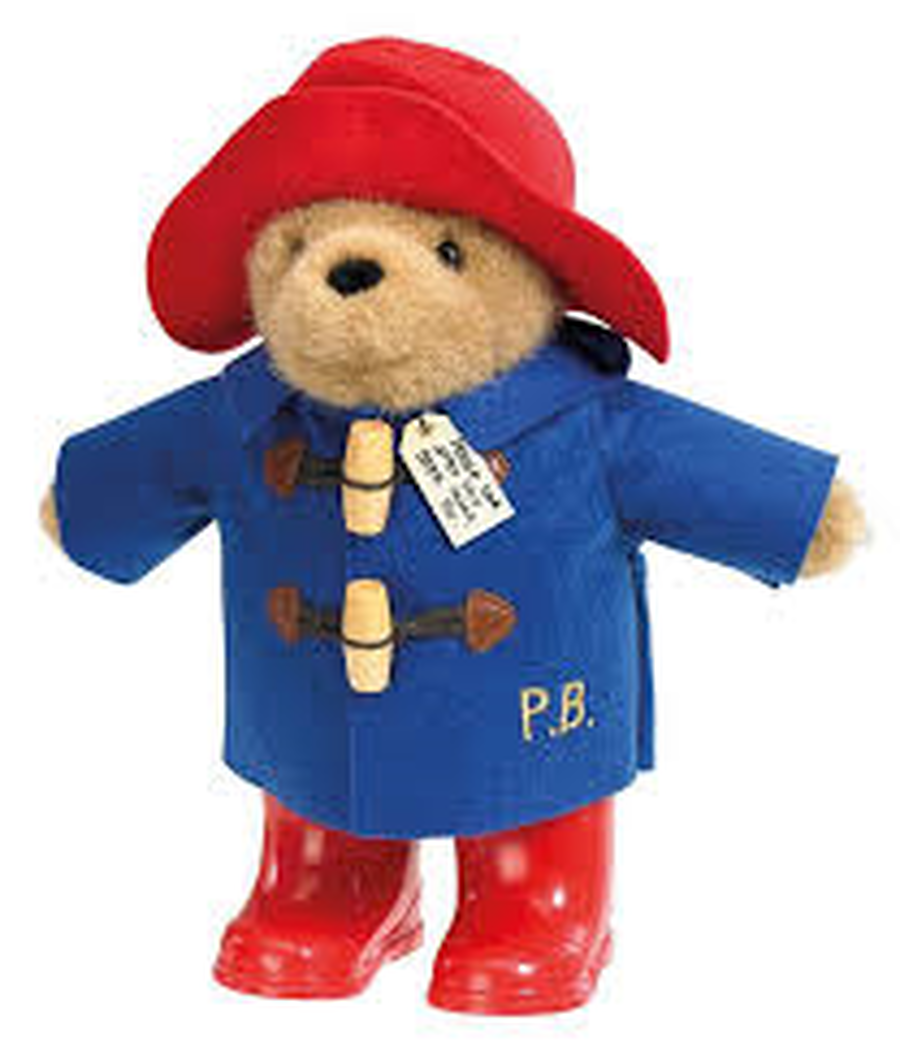 Hello, my name is Paddington Bear and I am from darkest Peru. I was found at Paddington station by Mr and Mrs Brown and that is how I got my name. I am a very kind and loving bear and my favourite food is marmalade. I like to spend my time having adventures with people who are helpful, polite and always try their best. If you like, you can take pictures of our time together, but YOU must write about our adventure in my book so I can keep it full of wonderful memories Try your hardest to sound out your words and write on the lines. If you take me home on a Friday, please return me to school on a Monday and if I go home on a Monday, please return me to school on a Friday.
Let the adventures begin!