Term 6
Welcome to the Cubs News!
This term our topics are Journeys around the World and Transport.
Forest Schools
This term we have had our last visit to Forest Schools until next year. We finished the year with the fire pit! We had an amazing time and learnt lots about how to build fires safely. We had a go at making our own bread and cooking it over the open flames.
Art and DT Week
We have just finished our Art and DT week in school. We have had great fun finding out all about Hawaii. We made totem poles from big cardboard boxes, we had to think about a design to begin with and then transform it into a big totem pole using the boxes. We made Hawaiian leis with string and paper tissue, In Hawaii it is rude not to except a leis from the person who gives it to you!!
We had the opportunity to look at pineapples and Coconuts from Hawaii too.
We had great fun organising and selling things for our Charity Stalls week. We sold cakes and drinks and we played games on our stalls. Children from the other classes came to buy our things and had a go at the games. We had some adult helpers too and we would like to thank them for helping.
Sports Day
We enjoyed Sports Day with the Ready Teddies, Pumas and Bobcats taking part with us, the weather was kind to us too, it didn't rain and it wasn't too hot|| Our first race was the running race, on your marks, get set, Goooooooo| We then did an obstacle course race, we had to fetch the bean bags, put them in the hoops, then place a quoit on our head and run to the end without the quoit falling off our heads.
Making Pizza
During our trip around the world we stopped off in Italy. We looked at the leaning Tower of Pisa and tried making a leaning tower in our construction area. We played with spaghetti and turned our role play into a Pizza Parlour. We finished our topic by making pizzas with Mrs Clayton, we chose sweetcorn, cheese, ham and pineapple with tomato sauce to put on the top of the base. We enjoyed eating them with Mrs Burton and Mrs Clayton.
Class Photo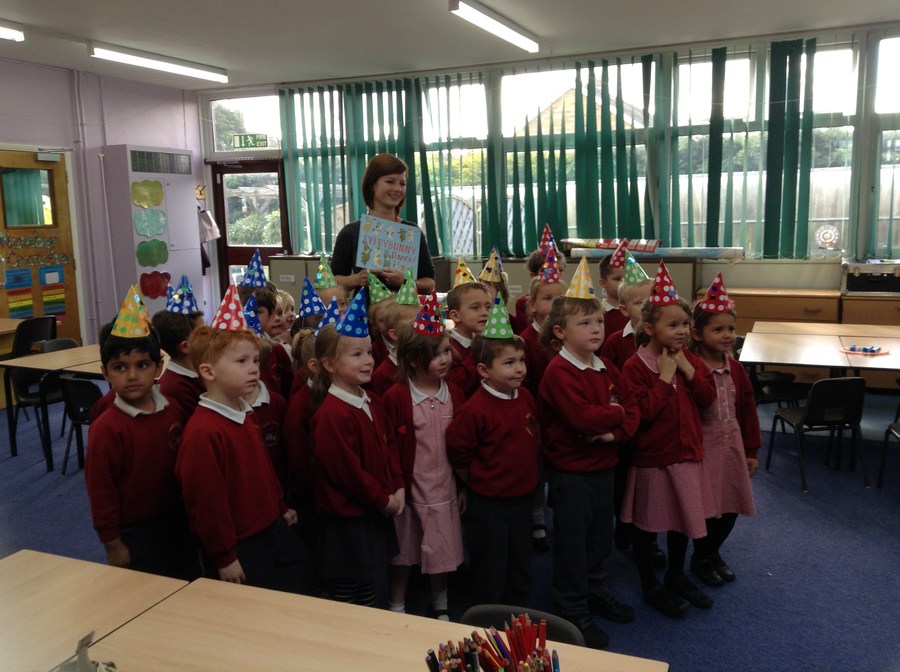 The WoW Sheet is a way for you to record those moments when your child says or does something that makes you think "wow"!
We are always interested in any special moments that the children experience in their home environment.
Please click on the links above to print off our WoW Moment tickets and let us know what your child has been up to out of school
We would love to share the childrens news in our circle time and we will place them in their Learning Journey
Reminders
Please can we ask that you label ALL clothing, bags and bottles as lots are getting muddled!
Book Bags
Book Bags will be sent home on a Friday and need to be returned on the following Wednesday.
Phonics
The phonics words in the Cubs Reading books are currently being assessed and if necessary, new words will be sent home before half term.
PE
PE bags need to be in school everyday for class PE and PE with Richard.
Educational Links
Here are some links to some games we like to play at school:
This is a website full of phonics games for all phases.
Lots of practical and fun games to play.
Fun learning through play helps children achieve Foundation stage goals. Teach 3-5 year olds, initial sounds, colours, compare and order, counting, matching and mouse skills at home.
Family Learning (Phonics Games)
Phonics games will help your child to practise sounding out words, which will help them to read. Initially, children will learn basic letter sounds, such as "c-a-t" for "cat". Later they will move on to sounds such as "th", "sh" and "ch", then "oo", "oa" and so on. Once they recognise a few basic letter sounds, they will be able to work out what a written word says for themselves, a skill which they will be very proud to show off!
Counting. matching and ordering maths games
IPad Apps
Please click here for some ideas that are recommended for children in the early years some of which we use in school and the Cubs will be familiar with.
Paddington Bear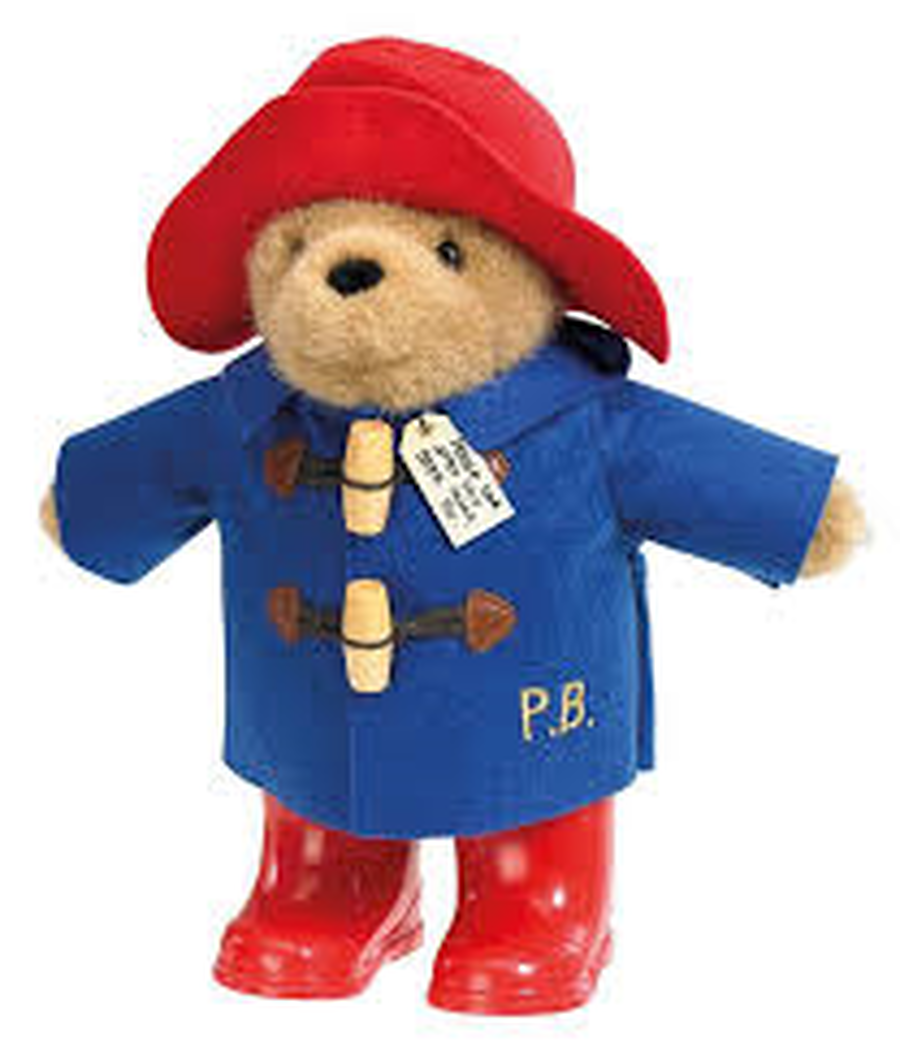 Hello, my name is Paddington Bear and I am from darkest Peru. I was found at Paddington station by Mr and Mrs Brown and that is how I got my name. I am a very kind and loving bear and my favourite food is marmalade. I like to spend my time having adventures with people who are helpful, polite and always try their best. If you like, you can take pictures of our time together, but YOU must write about our adventure in my book so I can keep it full of wonderful memories Try your hardest to sound out your words and write on the lines. If you take me home on a Friday, please return me to school on a Monday and if I go home on a Monday, please return me to school on a Friday.
Let the adventures begin!