This term, we will be learning about History and Art, by discovering how the style, techniques and equipment used to create art have changed over time.
On Monday 20th February 2017, we began our new topic by finding out about Stone Age Cave Painting.
The children worked in pairs to create hand stencils. One person had to blow the paint in the gaps between their partner's fingers and around the edge of their hand whilst the other person pressed their hand down onto the paper, making sure that they kept it flat.
Cave artists would have created hand prints on cave walls, by blowing through tubes, made from hollow bones. We used paint mixed with water to represent the paint that they would have used. Cave artists would have found a rock, ground it down until it formed a powder and then mixed it with a liquid, such as water, spit or animal fat.
Britain – Arts and Crafts movement
(1860 – 1910)
Focus upon one particularly famous artist: William Morris.
Watch the video on the V & A Museum website, which shows how the block-printing technique is used to create wallpaper, designed by William Morris.
Explain the main activity, focusing upon how we will use the same technique to create our artwork.
Linked to the arts and crafts movement, we will be using the same technique as William Morris to create our own unique design. use a block-printing technique to design your own pattern, inspired by the work of William Morris. Use one colour at a time.
Science Week
Monday 27th February - Friday 3rd March
We had a special visitor in school on Friday 24th February 2017. Her name was Sodium Sam and she was a scientist from a company called Sublime Science. She showed us lots of exciting experiments including: demonstrating how bubbles can bounce on our clothing, how energy can be transferred from a plasma ball through our bodies to light up a bulb and how we can use air to make objects hover.
Rolling Along: Superstar Challenge!
On Monday 27th February, we completed our first investigation. The challenge was to design and make some sort of device that could be used to move a heavy load (5 books). We had to find a way of moving the books both with and without rollers. First of all, we discussed what we already knew about moving heavy objects, such as using trolleys with wheels or suitcases with wheels. Then in groups, we generated ideas for devices we could make with and without rollers. Then we tested out our ideas! Finally, we measured how much force it took to move the books using both of our devices, with a Newton meter.
How is Science linked to Art?
We have been learning about Joseph Banks. He was a botanist who accompanied Captain James Cook on board The Endeavour, during his expedition to Australia in the 1700s.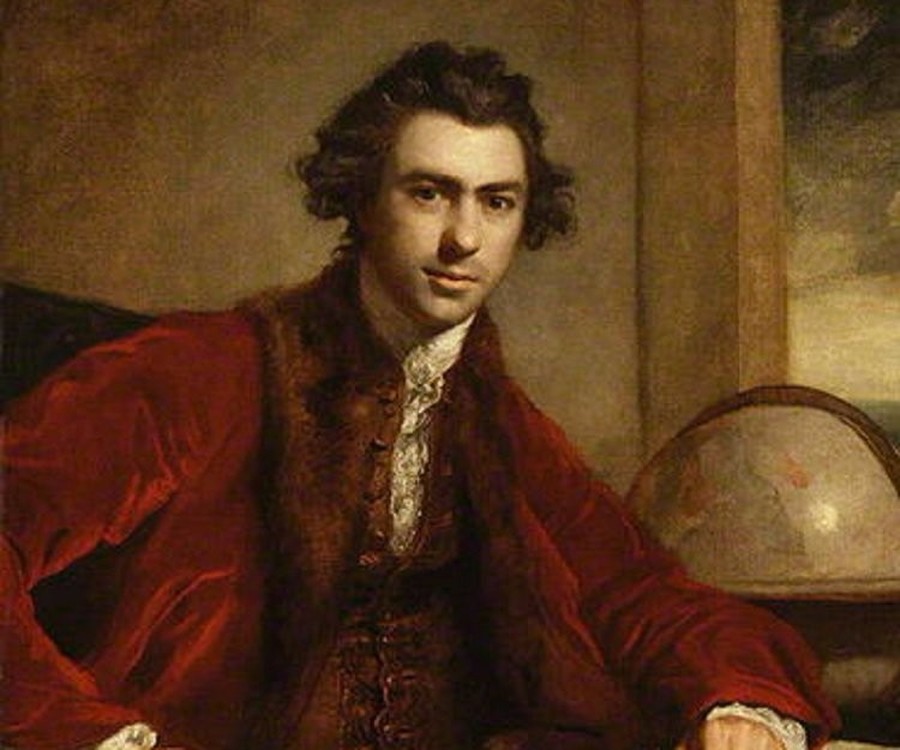 In the 1770s, there were no cameras, so when the scientists on board The Endeavour made a discovery they had to write down information about what they had found and draw sketches too. Sydney Parkinson was the artist most involved, but unfortunately he did not return with the ship to England. He died on the return voyage from Australia.
On Tuesday 28th February, we imagined that we had been one of the artists on board The Endeavour during the 1770s and discovered some new plants. We sketched them, labelled them with our observations and thought of suitable names for the plants too.
George's Marvellous Experiments: Marvellously Minty Geyser!
We loved watching the explosion on Tuesday 28th February!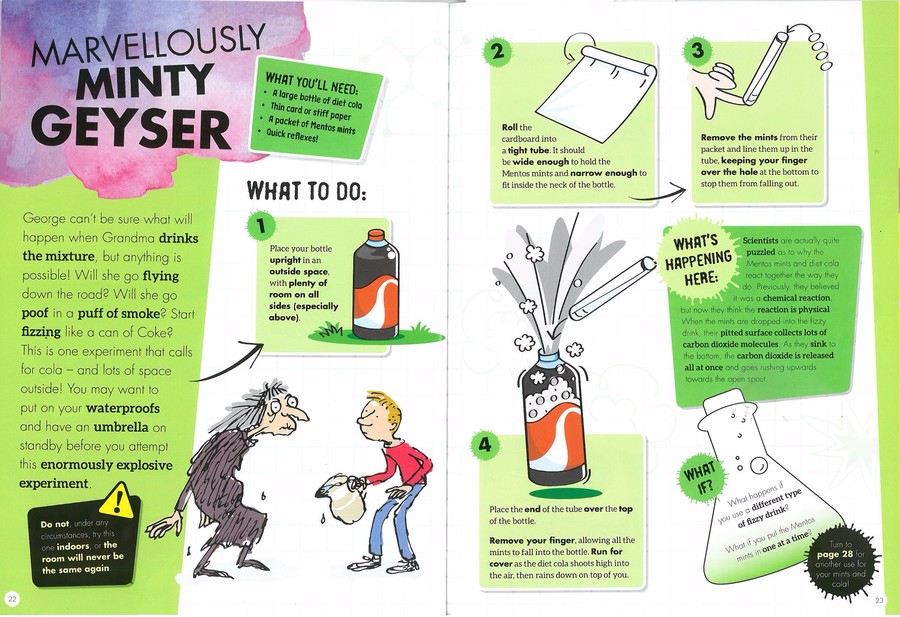 George's Marvellous Experiments:
Rainbow Rain!
We enjoyed doing this experiment on Wednesday 1st March!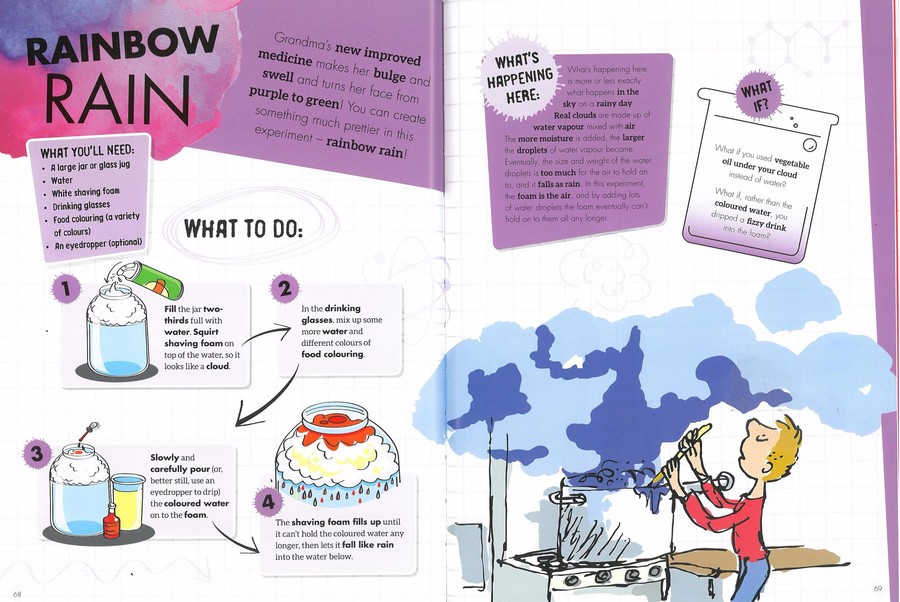 George's Marvellous Experiments:
Jolly Jet Balloon!
We had great fun doing this experiment on Wednesday 1st March!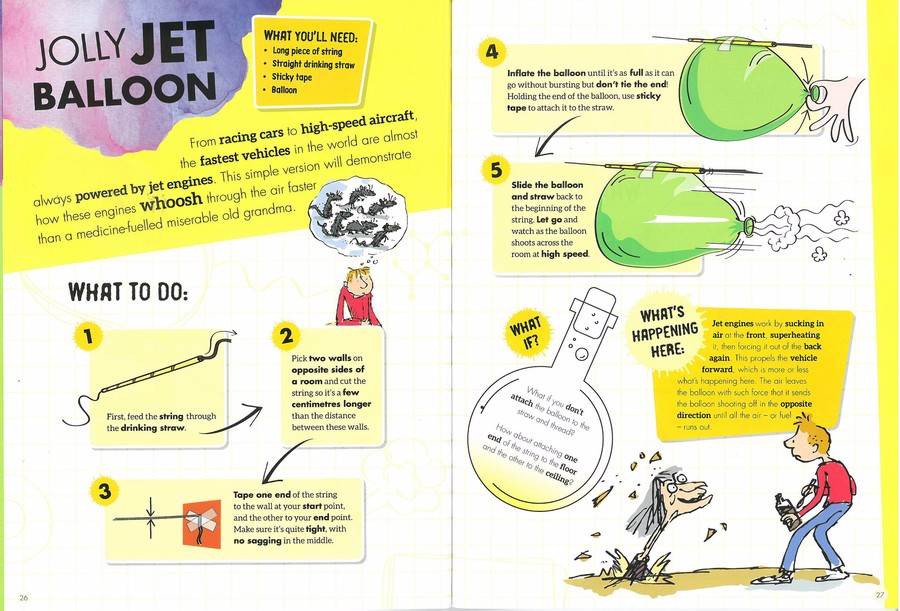 What's in a Shape? Superstar Challenge!
On Thursday 2nd March, we completed our final Science investigation for Science Week. The challenge was to draw and cut out a number of different shapes from paper and compare how these move through the air. Today we used 3 different rectangles: A (1cm x 40cm), B (2cm x 20cm) and C (4cm x 10cm). Each shape had the same area but a different perimeter. We tested the shapes by attaching strings to turn them into parachutes and dropping them from a certain height, by standing on a platform (PE apparatus). We used a stopwatch feature on the iPad to time how long it took for each parachute to reach the ground and we repeated it 3 times for each parachute, to make it a fair test. Watch the video to see how we got on!
Science Week Homework Projects
The challenge was to design or design and make a vehicle that is good for the environment. We have been very creative and designed a wide range of interesting vehicles, powered in different ways. See what we have drawn and made below.
Well done to everyone who took part!
On Thursday 2nd March, it was World Book Day. As this was during our Science week, we asked the volunteers from the library if they could read Science themed books to our children during the storytelling session that each class was able to enjoy throughout the morning. Year 3 and Year 4 enjoyed listening to a chapter of Space Penguins by Lucy Courtenay and Disgusting Dave by Jim Eldridge. Both were very funny!
In the afternoon, Mrs. Burton brought half of the children along from Cubs into Jaguars EC whilst Mrs. McDermott took the other half of the children from Cubs into Jaguars AL. The Year 3 children shared books with and read to the Cubs and it was a thoroughly enjoyable session!