World War II
On Friday 9th June, Tigers' class were evacuated to Wansford station before being taken to Stibbington by Miss Smith. The children had a fabulous day and really looked the part.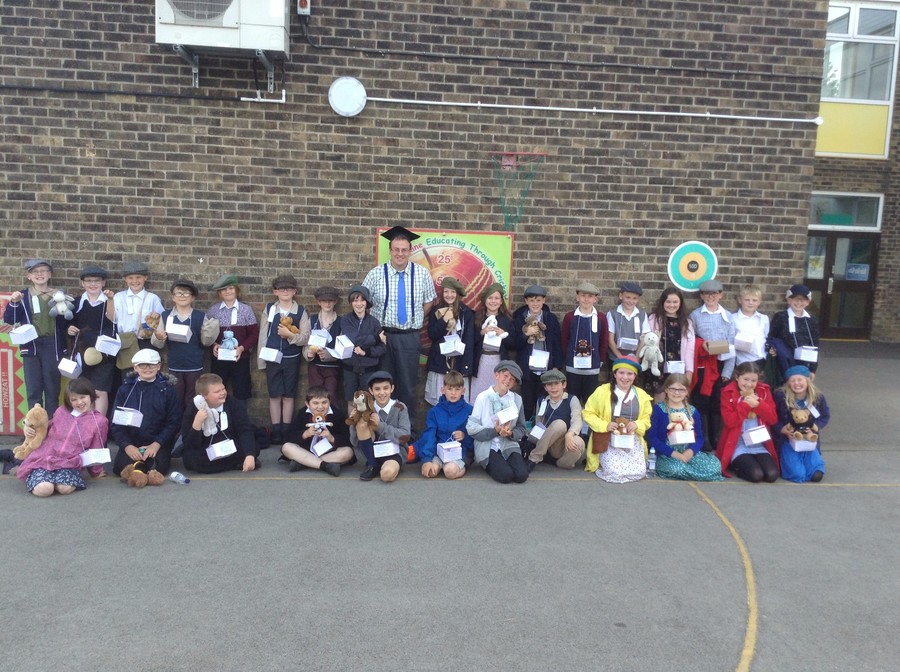 We then began our walk from the station to Stibbington school. Miss Smith showed some children their guardian's homes. We had to 'keep mum' about the hospital and water filter.
For lunch, we all tried spam sandwiches. The children got to play with 1940s toys afterwards.
For the last part of the day, we experienced a 1940s lesson, including a gas mask drill, as well as having to go in the shelter when the air raid siren could be heard.
Learning our New Zealand Dance with Imogen
End of year fun!! - selfies taken by the children!

Lambros made a video shocwcasing our class from the last two years.
Comments (1)
Show Comments
Richard Rhino!
(less than a year ago)
WW2 day was AWESOME. One of the best days of yr 5! Hope we can have a fun day like that in yr 6...