Term 3
Our topic for this term has been: Eurovision.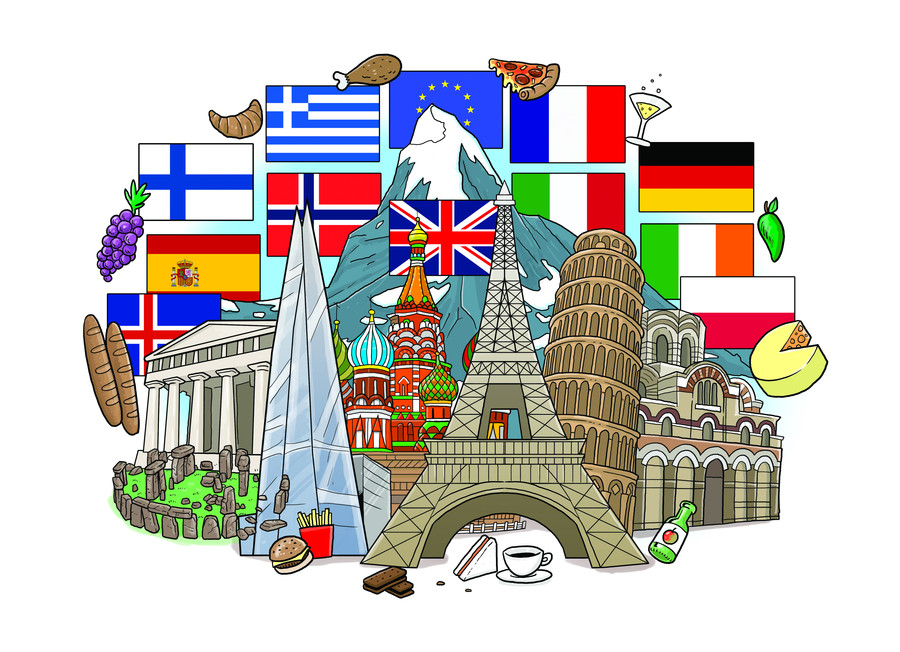 On Wednesday 10th February 2016, we completed our Eurovision topic by participating in a range of exciting activities! We discussed how pizza is made using traditional methods in Italy and we worked in our groups to make our own pizzas. We found out that Wassily Kandinsky was a famous Russian artist and we created our own pastel pictures, taking inspiration from his work. We used the iPads to research the locations and names of capital cities for various European countries. We also created posters about European landmarks and enjoyed playing with the games and puzzles. In the afternoon, we had lots of fun watching Ratatouille!
We have been learning all about Europe. We had lots of fun working in teams to build models of the Eiffel Tower using only marshmallows and spaghetti!
We found out that the Northern Lights are also known as Aurora Borealis. This is because Aurora means the Roman God of the Dawn and Boreas is the Greek name for the north wind. The Northern Lights are caused by solar winds and you can see them clearly from Norway, Finland, Sweden, Iceland and even Scotland! We used oil pastels to create effective pictures of the Northern Lights!
We have been learning how to measure distances in Maths. We had lots of fun using the trundle wheels to measure and investigate the perimeter of various areas of our playground. We found out that each time you hear a click, that means that you have measured a distance of 1 metre.
We found out that the Colosseum was built during the Roman times and that it is still standing today. The building appears to be incomplete is because there was an earthquake which caused part of the Colosseum to collapse and it has never been repaired. We used a grid to help us to focus upon one small part of the picture at a time and we learnt how to sketch accurately and how to add detail through shading, by focusing upon the light and shadow in each part of the picture.
Comments (3)
Show Comments
Dawn Jesson
(a couple of years ago)
Wow!! Jaguars you have all been SO busy this term. Well done to Miss Foreman, Mrs Tatum and all the children. Looks like you have fun and done lots of learning. Zara's Mummy
Tanya Henderson
(a couple of years ago)
Thank you for sharing this, it's lovely to hear from our children what they are doing and enjoying at school but even nicer to see for ourselves. Some great pictures of them all. Thanks MDCP.
Adriana Tolson
(a couple of years ago)
Wonderful to see what are children learning about. Really enjoyed reading all about it and looking through pictures. Great work!Thank you for sharing this.