Term 6

This term we will continue to learn about Ancient Egypt. We will begin by learning about Howard Carter, a British archaeologist who discovered the tomb of King Tutankhamun in Cairo in 1922. We will consider the impact of hieroglyphics, both in Ancient Egyptian times and in modern times. Then we will look at some recipes and bake bread, following a traditional Ancient Egyptian recipe. We will look at some jewellery from the time and then design and make some of our own. Finally, we will make cartouches of our names using clay.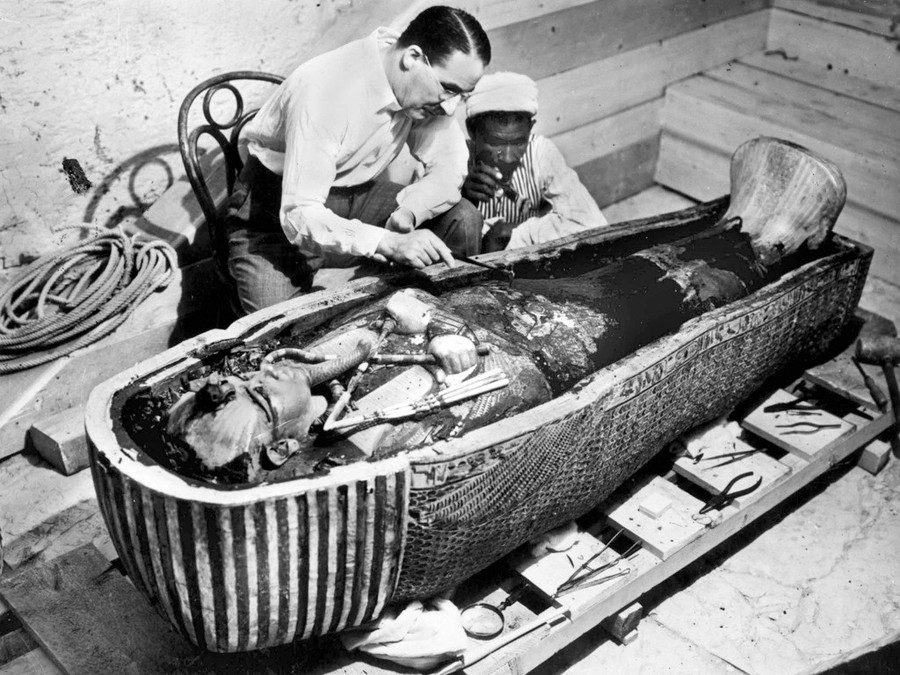 Howard Carter discovered the tomb of King Tutankhamun in Egypt in 1922.
Maths homework has been set on Active Learn Primary. There are two activities:
Multiplication and division word problems

A Balloon Pop game, involving fractions
Literacy homework can be found below and the children have also been provided with a paper copy. The planning sheet should be used as a writing prompt and guide to support them with the writing task.
If you have any questions, please do not hesitate to ask me. Thank you!
Year 3 & Year 4 Charity Stalls
Year 3 Cricket Tournament
On Tuesday 7th June 2016. the Jaguars Class attended a cricket festival at the Market Deeping Cricket Club. We participated in a range of activities, together with pupils from local schools and we all had a fantastic time!
Science Investigation
On Monday 20th June, we carried out a science investigation to find out what we need in order to be able to see. A pair of marbles were placed at the bottom of a cardboard tube. The cardboard tubes had several flaps on each side, that could be open to let light in or closed to stop light from entering. To begin with, all of the flaps were closed to prevent any light from entering. Then, one by one, the flaps were opened to gradually let more light enter the tube. We found out that as more light entered the tube, it was easier to see the pair of marbles at the bottom of the tube. We discovered that we need light in order to be able to see.
Ancient Egyptian Jewellery
On Tuesday 21st June, we created Ancient Egyptian collar necklaces. We used painted pasta shells to represent beads. Our design is based on an Ancient Egyptian collar necklace.
The finished products looked fantastic!
To link together our Science work about Light and Shadows and our Topic work about Ancient Egypt, the children wrote plays, created shadow puppets and then performed their plays in groups. They were fantastic!
Summer Concert: Wind in the Willows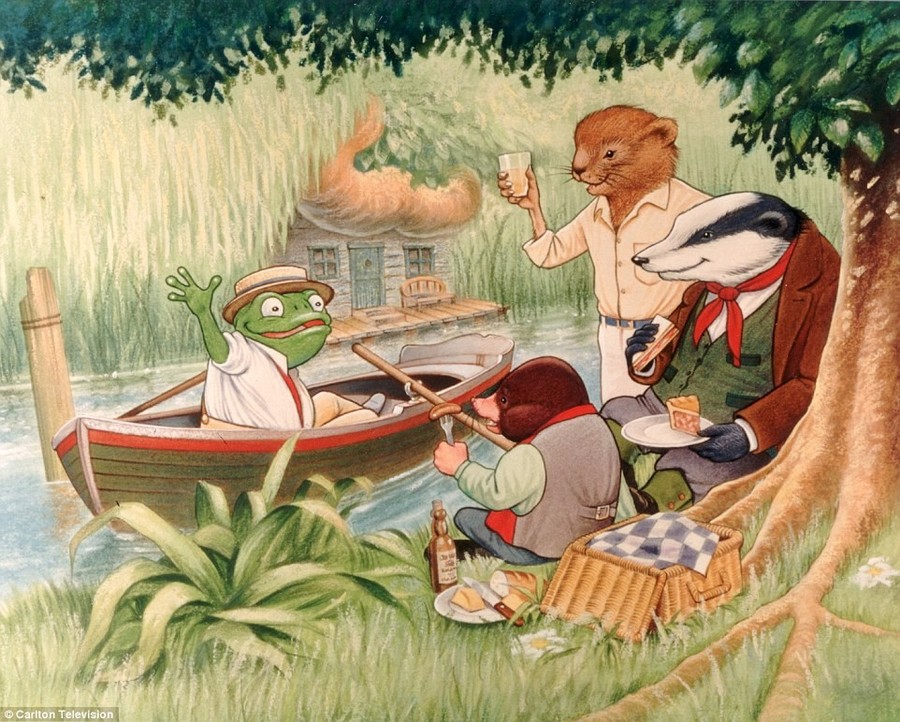 Introduction (whole school)