Stibbington
Day 1:
The children explored their new home by finding different locations around the grounds of Stibbington before answering questions about what they would find there. After this, we gathered around the flag pole to raise the flag.
After lunch, we began our activity on map reading by looking at scaled pictures of the world and Great Britain on the playground. We then re-capped reading 4 figure grid references before walking to the Nature Reserve to find the Pirate's lost treasure.
After chill time in their rooms, we went outside before playing a game of bucket rounders (and avoiding being squirted by Mr Abrahams' water pistol!).

Once showered, hot chocolate consumed and a quick story, everyone brushed their teeth and went to bed. Some were asleep very quickly and some were vibrating the walls with their snoring. Hopefully, everyone will be fully rested for a second day of fun.
Good Night!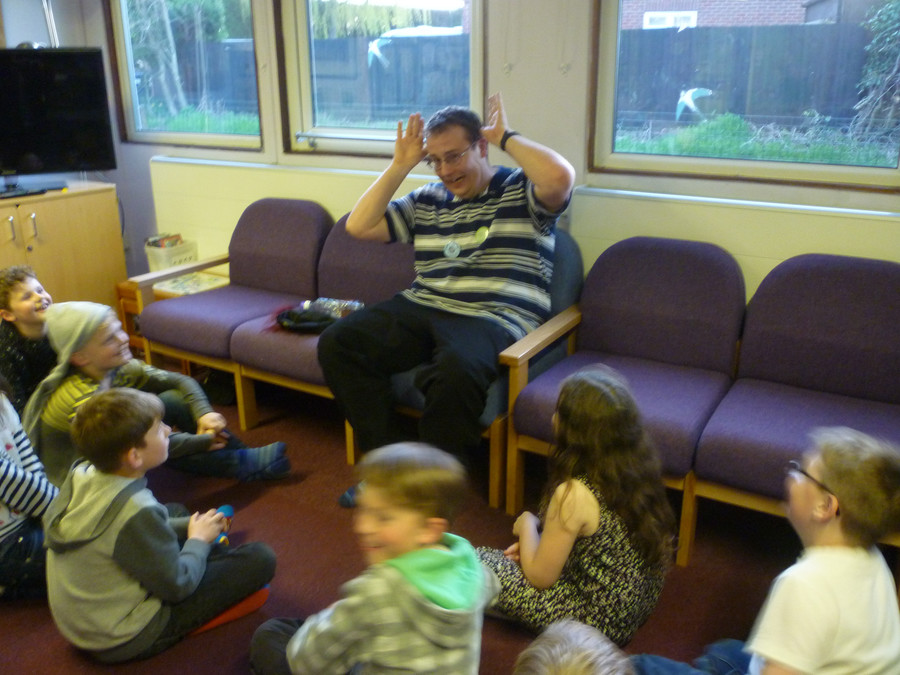 Day 2:
After a long, deep sleep (ish!), we began our day by going on an outing to Sulehay forest to build shelters for hedgehogs, listen to wildlife sounds and search for badger sets.
After lunch, the children dissected Owl pellets and found bones belonging to wood mice, voles and shrews. The children used microscopes to inspect their findings in more detail. All the children were enthralled throughout.

To end the day before showers and a film, we sat around the campfire and talked about what we have enjoyed so far. We also sang some songs together. I'm sure the neighbours will be recommending us to audition for X-Factor.

Jake showing off his lovely hairstyle!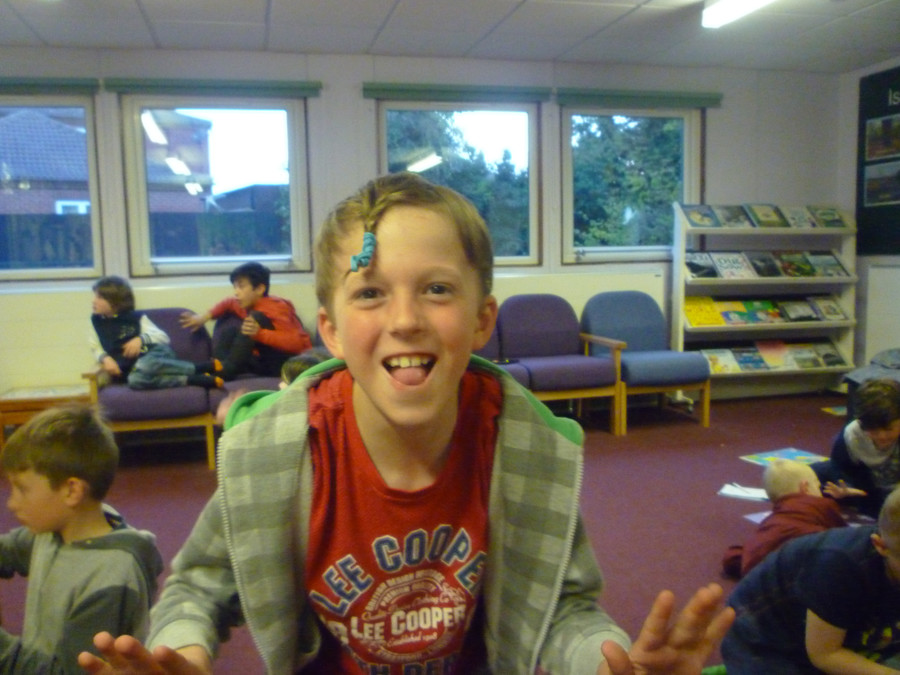 After a warm shower, hot chocolate and a snack, it was time to watch a DVD ready for bed. Everyone was quicker getting to sleep tonight. Only one boy had to be carried to bed from the lounge.
Good night.
Day 3:
Last night, the children had a much better sleep than the previous night and actually stayed quiet until 7am!!
Once breakfast was eaten and our rooms emptied, the children worked through a variety of outdoor maths activities including learning how to estimate and measure the size of a tree. The children could also practise using their knowledge of parallel and perpendicular lines by making polygons using sticks.
Unfortunately, it was time to say goodbye and head back to school. A few used the time to squeeze in a small nap.

Comments (24)
Show Comments
Rose
(a couple of years ago)
It was really hard to do the opera around the camp fire!!!!! I had a great time there and it was really funny when Mr A squirted us
Christine Mutton
(a couple of years ago)
My grandson Jason Hart was very excited to be going to Stibbington and really enjoyed himself. His best bits were the food and sitting around the camp fire with his teachers and friends. Many thanks to his teachers for making Stibbington as good as he was expecting.
Callum Jesson
(a couple of years ago)
Looks like you have had a great time including the teachers. Love all the pictures when they are fast asleep on the coach. Hope all of them had a fabulous time. I wish I could go!! Was Mr A being naughty squirting water at you??!!
Sam
(a couple of years ago)
I really enjoyed making the hedgehog dens in Sulehay forest
Mr Abrahams
(a couple of years ago)
You have all made amazing strides on this incredible journey of year 4 so far. You made all the adults proud. Thank you for making the trip enjoyable and memorable.
Owen
(a couple of years ago)
I like the one with Sam getting the pinecone in an action shot!!
Shaun Kane
(a couple of years ago)
Excellent use of the website to track the activities. Ella had a great time.
Jen Woodcock
(a couple of years ago)
Looks like you all had an amazing trip, its great to see all of the pictures and hear all about it! Tyler wants to go back but im glad to have him home!
Enya
(a couple of years ago)
I liked it when mr Abrahams was squirting us
CRISTIAN
(a couple of years ago)
Loved when MR A was splashing people with his water gun!
Show More Comments