Habitats and Food Chains
Our science based topic began with the children exploring the school grounds to take photos of different habitats using the iPads. Here is a selection of photos the children took.
To start our English unit on fables, the children were put into small groups and were given the task of performing one of Aesop's fables.
Click on the Fable to watch the group's performance:
After looking at food chains, the children had to create a food web involving a variety of producers and consumers.
In English we have been reading Little Foxes by Michael Morpurgo. We imagined we were an animal that witnessed an attack on a cygnet by youths at a canal. Luckily, a boy called Billy Bunch was around to save the cygnet. Here of some of the eye-witness reports by some animals that were at the canal at the time of the attack.
Here are our class poems about the animals found in the Wilderness (From Little Foxes).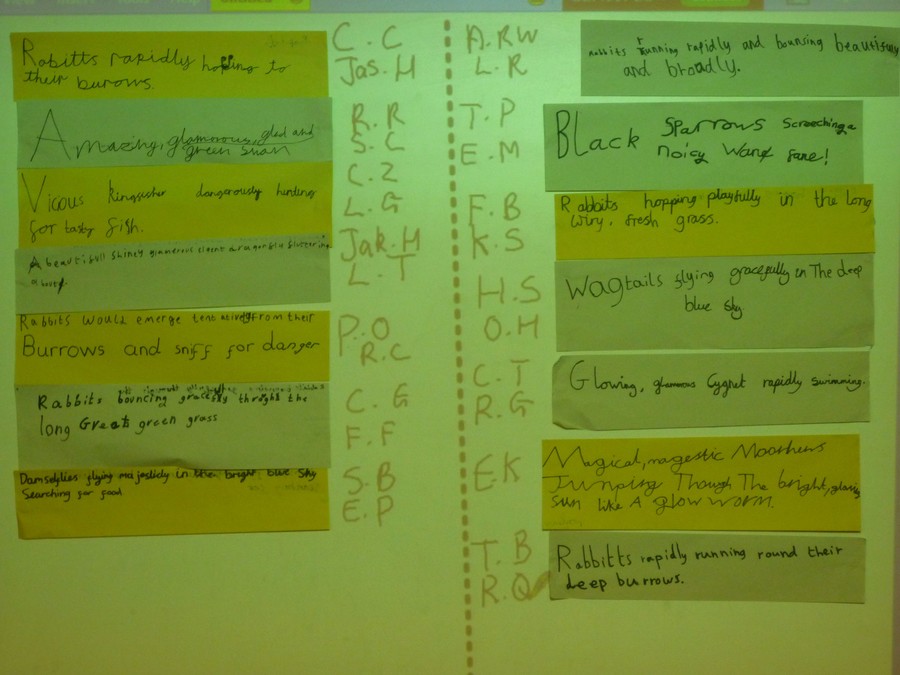 Here are some photos from our Hoola Hooping session for Sport Relief. All the children did incredibly well and showed off their skills. Mr Abrahams still has a long way to go before he can match the children's ability.
On Maundy Thursday, we made hot cross buns together as a class. They smelt lovely in the afternoon as they were being cooked.
Comments (5)
Show Comments
Mihaela Zagorodniuc
(a couple of years ago)
Seems like kids really enjoyed the process of making hot cross buns! Well done to all!
Harry :)
(a couple of years ago)
I like food webs its easy ;)
Rose
(a couple of years ago)
I like food chains !! The CHICKS are so cute as well!!❤️❤️
Becky Gray
(a couple of years ago)
Rose told me about finding a rabbit hole with Sam Brown...sounds like they had fun!
RICHARD
(a couple of years ago)
What's your faveroute,food web or food chains cos I like food web more