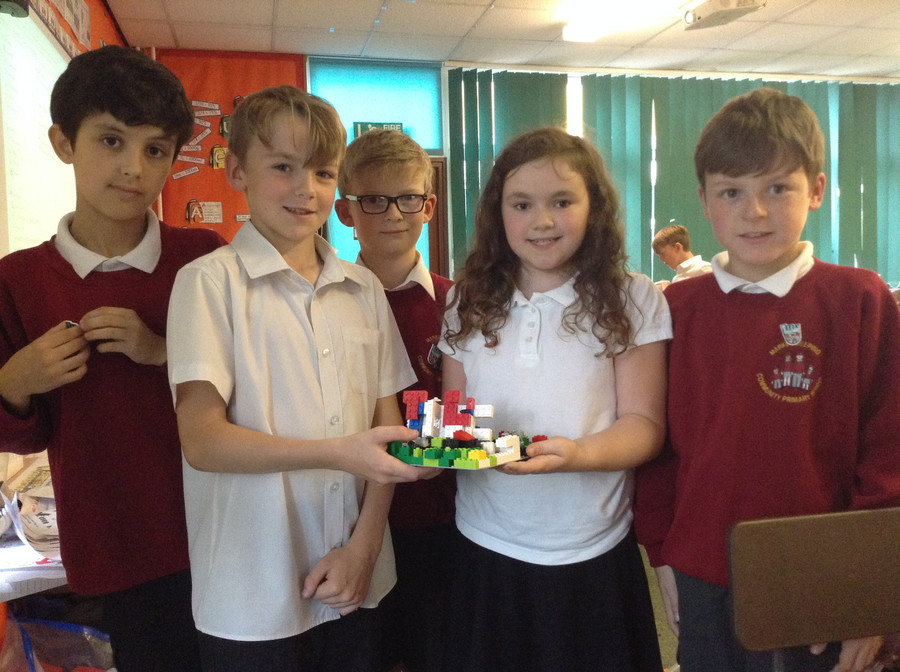 Volcanoes and Earthquakes
We started our topic by Mr Abrahams demonstrating a volcanic eruption with diet coke and Mentos. We then discussed how it would be similar to a volcano. The children then created their own cross-sectioned model.
For our indoor PE session the week, the children were challenged to work in teams to get a ball from one side of the hall to the other. The catch was that every child had to touch the ball once, they weren't allowed to move and they were BLINDFOLDED! All the children worked incredibly well together and they showed how much they have grown up and matured during their time in year 4.
Pictures from our charity stalls on Wednesday.
Finally, we got to make our guitars that we were unable to make last term.
We were lucky to have a visitor who performed a puppet show about a part of Shakespeare's Midsummer Night's Dream.

The Gruffalo had some fun outside with Madcaps.
However, he did not have his hair styled like Archie did.
To help us learn the process of the water cycle, we played the water cycle board game.
Comments (2)
Show Comments
ella kane
(a couple of years ago)
Mr Abrahams is the beeeeeeeeeeeeeeeeeeeeeeeeeeeeeeeeeeeeeeeeeeeeeeeeeeeeeeeeeeeeeeeeeeest teacher ever because of his help to make stuff and help for tests.
ella
(a couple of years ago)
I really liked working in my team to pass the ball to each other. It was quite hard doing it BLINDFOLDED though. I'm looking forward for you teaching us at year 5 Mr Abrahams.