EYFS Summer Term Week 5
Superworm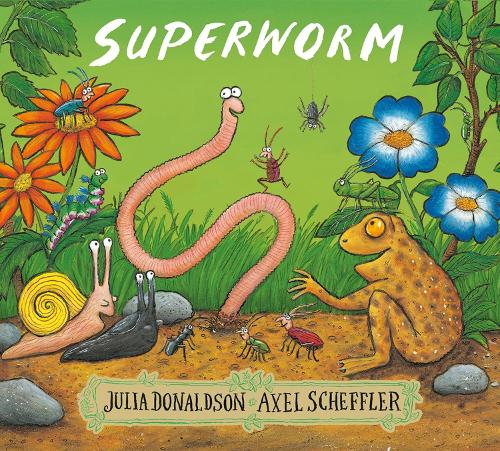 Phonics
http://www.letters-and-sounds.com/ Play some of the games from Phase 2 or 3.

Sound out 'worm' and 'wiggle' - try to pick out the sounds and have a go writing them down.

Practice your cursive handwriting.

Make an acrostic poem for worms. Think of a word beginning with each letter.
Maths
Here is a link to some maths activities.
https://whiterosemaths.com/homelearning/early-years/
Here are some other maths activities linked to our story.
Make some worms out of playdough. Can you put them is size order?

Find worms in the garden. Can you measure them with other a ruler?

Draw some worms and add a cloured pattern, for examle red, yellow, green, red, yellow, green.
Positional language. Hide your sock worm and describe where he is. See Positional language file below.
Understanding of the world
Find out about worms. Make a leaflet or factsheet about them. https://www.youtube.com/watch?v=7O40A-6Jmt4.
Make your own wormery https://schoolgardening.rhs.org.uk/Resources/Activity/Mini-wormery
Dig for worms in your garden if you have one.
Find out what sort of animals eat worms. Draw and label them.
Physical
Make a worm by threading pasta onto string or wool. Can you make it wriggle?
Move around your house like a worm. Can you make yourself long and thin?
Make some zigzag patterns using different colours.
If you have a skipping rope, practise skipping, pretending it is Superworm!
Think about the super things you can do with your body. Can you run, jump, roll, cartwheel? Practise some of thiese things safely.
Creative
Make a sock worm using and old sock.
Make a worm stick puppet. Retell the story of Superworm using it.
Sing along with this song. Can you make up some movements to go with it? https://www.youtube.com/watch?v=s5NEdQ904jYSupporting Resources