KS1 Summer 2020 Home Learning Week 8
Maths
We are so impressed with how hard everyone is working on your maths at home, we know some of it can get a little tricky but be aware that we are so proud of the efforts the children (and parents!) are making at home.
Year 1 Maths https://whiterosemaths.com/homelearning/year-1/
Lesson 1 - Making arrays
Lesson 2 - Making doubles
Lesson 3 - Making equal groups by sharing
Lesson 4 - Making equal groups by grouping
Year 2 Maths https://whiterosemaths.com/homelearning/year-2/
Lesson 1 - Count sides and vertices on 2D shapes
Lesson 2 - Count faces, edges and vertices on 3D shapes
Lesson 3 - Sort 2D and 3D shapes
Lesson 4 - Merge 2D and 3D shapes
English

Monday – This week we are moving to another part of the world by learning about the famous Rio carnival in Brazil. Go through both of the PowerPoints about Brazil below and watch this video to get you thinking: https://www.youtube.com/watch?v=3-03w8JF8bg. Once you've looked at the resources, create a fact file compiling the information you have learnt. You can be as creative with your fact file as you like, you could create a video, a poster or a fact sheet! Here is a template that we will be using in school if you want it.
Tuesday – If you were a part of the Rio carnival, what costume would you like to wear? Could you design your outfit, be as creative and extravagant as you can! You could even draw you standing on a float and design your theme ready for the carnival! Here is a link to an ideas page to get you thinking: https://www.pinterest.co.uk/search/pins/?q=rio%20carnival%20costumes%20for%20kids&rs=typed&term_meta[]=rio%20carnival%20costumes%20for%20kids%7Ctyped
Wednesday – Use your drawings of your float and costume from yesterday, and add some interesting noun phrases around it. Can you turn a few of your noun phrases into full sentences? These adjectives will help you with your persuasive writing on Friday!
Thursday - Can you create some persuasive sentences that you will use within your carnival advert tomorrow? If we are trying to persuade people, we are making them think they must go to our event. Some examples of ideas could be: 'The most colourful costumes you'll ever see!' 'The world's largest and most exciting carnival!' Use this template if you need one.
Friday – Now you know all about Rio carnival in Brazil, can you create an advert to persuade people to go to Rio Carnival? To persuade someone means to make them want to go. You need to include; facts, adjectives, persuasive information, creative drawings and lots of exclamation marks! Here is a foldable template you could use.
Spelling and Reading
Here you will find an activity power point each week which has a new spelling rule for you to learn and practise, we have chosen summer term spelling rules as this is what we would be doing in class at this time of the year. Here are some printable activities to go along side these spelling slides if you want them:
Year 1 slides Year 1 practise Year 1 word search
Year 2 slides Year 2 practise Year 2 word search
Your reading comprehension activity this week is all about the year when the Olympic games travelled to Rio in 2016! Here is the text! Year 1 you need pages 1 and 2, Year 2 you will need pages 4 and 5.
Science Year 1
Last week we looked at naming trees that grow in our areas, this week we are going to focus on naming flowers that grow in the United Kingdom. Here is a quick video game to get you started, see how many flowers you can name before their name appears! Don't worry if you don't know them all, Miss West didn't either! https://www.youtube.com/watch?v=Sz_8CDIr_94
Now we are warmed up, we are going to have a look at some other flowers that grow in our country. Here are some pictures of common British plants, see how many you can name, you will need a grown up to cover up the names for you first! This week we want to take your science learning outside again, see how many of the flowers and plants from the pictures you can find on a walk around your neighbourhood or in your garden. You could take some photos of the flowers you like the most whilst you are hunting. Here is a flower hunt tick sheet you could take with you if you wanted to.
Science Year 2
This week on our journey to find out about plants and how they grow we are looking at a very common plant that grows in the UK - the dandelion!
Last term we learnt about animal an human life cycles and in this lesson we are going to think about the life cycle of a dandelion plant. There are many stages that a dandelion goes through in its lifecycle to ensure that more dandelions can grow.
Here is a picture of the different stages of a dandelions life cycle: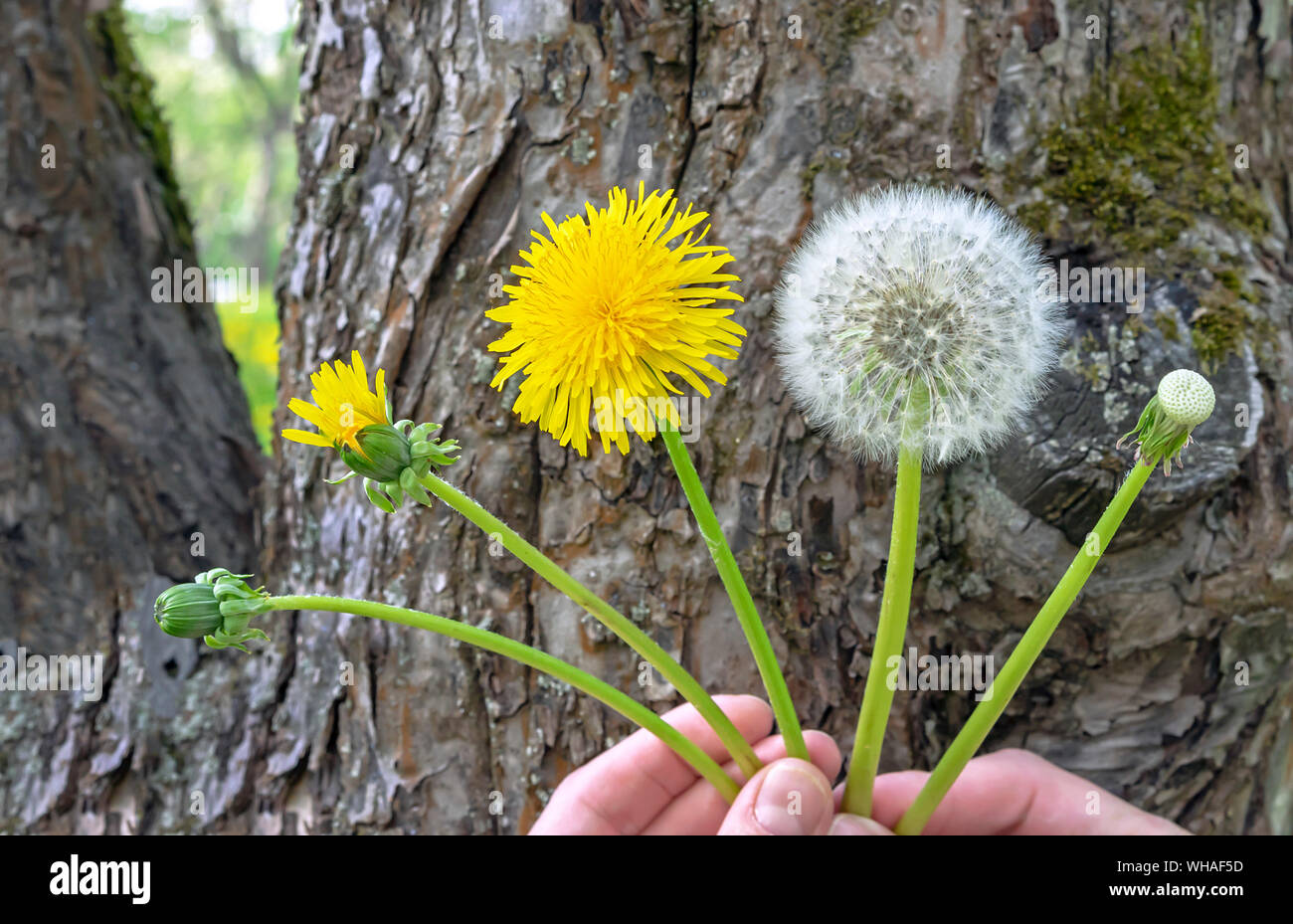 Here you can see the bud, developing flower, full flower, puff ball/seed head, empty seed head.
We would like you to try and find each of these stages of a dandelion's lifecycle whilst you are outside this week and use the correct terminology to name each of them.
Take some photos of each stage that you find as you will need to look back on them next week.
Art
Have a go at designing and creating your own Rio inspired carnival headdress. Be as colourful and creative as you can, you could use art and craft materials to create your headdress or even have a go at using things you find around the house or in the garden! Here are a few ideas below:
Geography
This week in Geography we would like you to find out about some of the physical (natural) and human (man made) features of Brazil. Below we have compiled a list of some of these special places in Brazil. Can you use the internet to find out about some of these places? You could write down the things you find out, you could perhaps create a travel leaflet about Brazil telling people visiting the country some of the wonderful features they could visit on their holiday!
Human features:
Christ the redeemer statue
The Museum of Tomorrow, Rio
Escadaria Selaron
Physical features:
Sugarloaf mountain
Pedra De Gavea
Copacabana Beach!
Extra activities:
The main language spoken in Brazil is Portuguese, can you find out online how to say hello, goodbye, please and thank you in Portuguese? Have a go at drawing the Brazilian flag!


Listen to this traditional Brazilian carnival music: https://www.youtube.com/watch?v=m1E6L6zphZY Come up with some dance moves and perform a carnival in your back garden!